March 15, 2013 @ 1:24 PM
Do you multi-task? I think my best multi-tasking feat ever was while on maternity leave. This is back in the days when women didn't get maternity leave or if they did, it was only a few weeks. I wanted to make the most of my limited time off. So while breast feeding my son, I would be knitting a sweater and reading a book at the same time.
Now I try to find things to do while watching TV in the evening while relaxing with the hounds. Hubby starts sighing a lot if I start throwing toys, balls or frisbees for the dogs in the family room while watching a show. Heehee!
So, I got the AccuQuilt Go out and cut up some squares in no time. I bought 1/2 yard of 6 different fabrics and 3 yards for the back. For the batting, I used leftover scraps of different batting.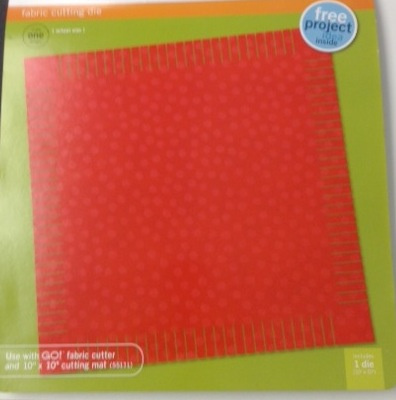 Using the 8 1/2 rag square, you can get 8 - 10 squares out of a half yard of fabric depending on how you fold it. I made 2 cuts for each half yard of fabric. Had to stop occasionally to clean out the threads from the fringe blades.
I used the 6 1/2 inch square to cut the batting. Since the batting is thick, I did one at a time. Decided to make the rag quilt with 56 squares - 7 across and 8 down.
I attend a lot of dog events throughout the year and there is always "down" time whether it is a conformation show, an agility event or lure coursing. So I decided to schlep my sewing machine with me to a lure coursing event.
While in between runs for the dogs, I made the quilt sandwiches - backing, batting and front sewn together. Then I stitched each row together. Presto! All done before the end of the trial. Now to sew the rows together. Decided to wait until I got home to lay out and pin the rows together. Not enough room in the dog van to try this feat.
Here is the finished quilt after washing! It turned out nice. May have to try another one.
Happy Multi-Tasking!
Kathy