Here are some photos to show you how to measure a dog for a dog coat.
First, measure the back. I show measuring the whole length of the back, but for sizing purposes, measure from the base of neck to hip point.
Second, measure around the deepest part of the chest.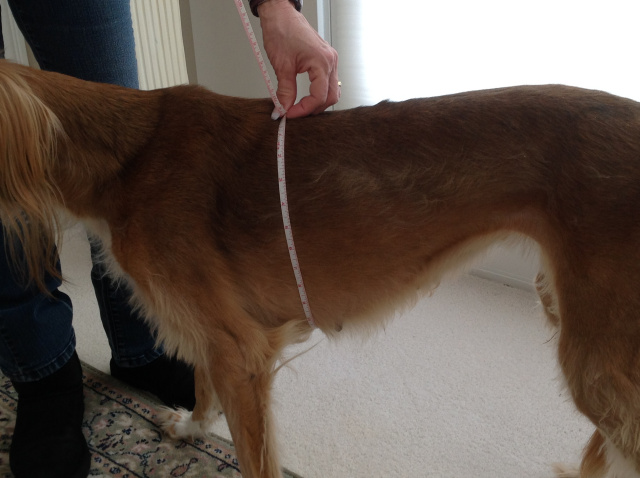 Third, measure length of leg or however long you want the legs of the coats to be. There is about 4 inches of ribbing which you can easily fold up.
Last, you get a coat that looks like this: